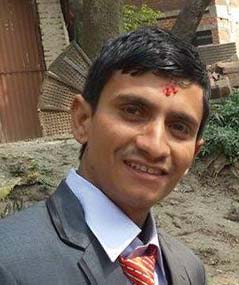 Dear students and well-wishers,
Let me begin by wishing my heartfelt gratitude for showing deep faith in us. Your continued support & trust have, obviously, established us as a trusted name in the Education Consultancy Industry. It would not have been possible without what we have earned from you over time: a repute that is founded on our earnest effort to offer you quality education and befitting academic service. As I thus acknowledge your love for us, I am also tempted to commend your own diligence and commitment to the academic endeavour that is well-harnessed and well-directed, which, I trust, bears a better shape here at MIDTOWN. It is for this reason that I extend my invitation to you all to our organisation for our esteemed and much-trusted academic programmes and services to guarantee your enrolment into various colleges of impressive repute abroad. I am assured that you find MIDTOWN a rewarding experience that honours your sense of time and offers what you seek.
MIDTOWN CONSULTANCY is an academic enterprise dedicated to working for the interest of the students who aspire to pursue their further education abroad. The enterprise embodies a collective goal envisioned by experienced academic professionals who have long committed themselves to the well-being of the national academia.
MIDTOWN is dedicated to providing professional counseling and documentation support to the students who plan to study in countries such as the UK, the USA, Australia, and Japan . The enterprise also helps students find right universities, university colleges and schools for the aspirants' desired courses, and ensures successful admission—a primary concern to us.
The enterprise remains assured that it sustains a true spirit of professionalism in its venture, and that it has its clients' trust. If it were not for this trust, MIDTOWN would have never attained its distinct stature it has today in a very short spell of time. I still believe that MIDTOWN's genuinely firm edifice will draw its strength further from its clients' confidence in it. VISTA offers itself at the service of all concerned, and commits itself to a high standard of professional integrity in order that the students may obtain their goals of good education.
As for the academic programmes, MIDTOWN has always helped its students attain their academic excellence through its extensive, well-researched programmes on Test-Preparation and International Languages, and offered its students opportunities to actualize their goals in a material sense. MIDTOWN's academic/ language programmes, in this regard, are new-yet-ingeniously-crafted course packets that not only direct students onto a right course of their academic life but also help them live life usefully.
I, on behalf of MIDTOWN, should also like to laud and extend my gratitude to our qualified, experienced teaching faculty for their allegiance and co-operation. Besides, it is notable that all who relate to MIDTOWN in one way or another—from our dedicated staff to diligent students to concerned guardians—add significantly to its worth.
Once again, I look forward to welcoming our prospective enrollees at MIDTOWN. I am assured both our students and their guardians as well as well-wishers will acknowledge us as their partners in their intellectual and/ or social undertakings.
Regards,
Deepak Dhakal
Managing Director